Introduction

Established in 2004, we, Masterwings Machines Pvt. Ltd., have been offering advanced and effective Wire Straightening Machine, Wire Cutting Machine and other associated products. We design, engineer and manufacture a comprehensive array of these machines in various standard configurations like MechCut - 2, MechCut - 6, MechCut 7 servo, MechCut - 8 S, MechCut - 12 LV, MechCut - 12 HV. Also, we offer a perfect mix of technology, expertise and service to serve all the needs of our industrial clients.

We come up with excellent engineering & solutions that help in saving production costs, improving production work and assuring the best outcomes. With professional knowledge and industrial experience, we work for continuous improvements and innovations for the benefit of our customers and the company.

Integrated with reliable servomotors and other required components with the promise of impeccable performance, easy operation and user safety, our Auto Wire Straightener and other machines are just perfect for today's demanding requirements. Great automatic control and high efficiency also make them a right solution.

We have sufficient resources to meet the challenges posed by the industry. We have set up sophisticated infrastructure comprising a variety of manufacturing and testing machines. As a result, we have streamlined the entire production process and enhanced the manufacturing capacity. Our range of Wire Straightening Machines is designed in a solid body and beset with premium quality devices, thus is impeccably suitable for wire straightening applications. Our complete product line is highly acknowledged in the market for its high end features like: long term durability, high rate of production, less maintenance, very small breakdown rate, simplicity and proven design concepts.

Why Choose Masterwings Machines ?

Deep Knowledge Of The Wire Straightening & Cutting Technologies
Excellent, Effective Service & Client Support
Sound Technical Capabilities
Fair Business Policies
Professionalism, Commitment & Complete Customer Focus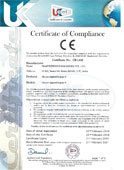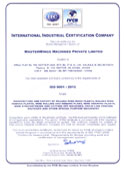 Read More